How to get the most out of your broadband when remote learning
Published date: October 2021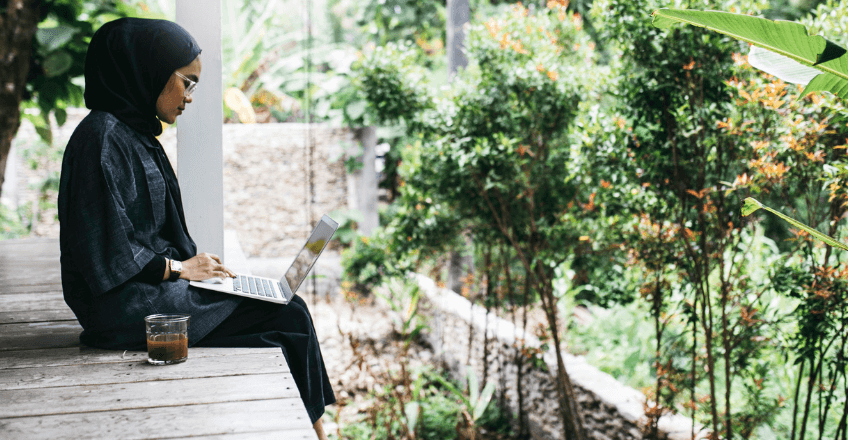 The Link Between Effective Online Learning & Broadband
With over 61% of the UK population now studying remotely and learning online, you need to ensure your broadband is set up effectively to reach your desired results. But do you know how to get the most out of your broadband? The reality is that many people are suffering from unreliable and slow connections when they don't have to. This blog will uncover how you can best utilise your broadband for your digital needs, the best connection for online classes and how to make the best use of your broadband when remote learning.
How much internet speed do I need for remote learning?
When it comes to remote learning, you need a stable, fast internet speed. With video classes, often eating up bandwidth speed and mobile data. At the start of the pandemic, there were over 800,000 living with a mobile internet connection. However, many internet providers started offering free data for those affected, ensuring they could attend the online classes and complete their digital learning, without being limited by their internet speed.
But what is the optimal speed to complete remote learning? If you live in a smaller household of 1 - 2 people, a good internet speed is between 10-11 Mbps. Whereas if your household holds 3 or more people, we recommend an internet speed of 38-100mbps. These are the optimal speeds to get a smooth and unpixeled online learning experience. Learn more about good internet speeds here. All our broadband packages offer speeds of up to 76 Mbps and offer enhanced fibre care, so you can use your broadband to the fullest, no matter who else or what devices are using your home network.
What is the best internet connection for online classes?
The best internet speed for online classes can vary depending on how often these classes are attended, the household's overall broadband usage, and if these classes use a range of multi-model devices, like video streaming.
We recommend our premium superfast broadband package for households who spend a majority of their time online learning on a range of different devices. We recommend our baseline superfast broadband package if you have a smaller household that lightly participates in remote learning. Both of which benefit from fast internet connection speeds, providing long-lasting video quality. Perfect for remote learning.
Is 10Mbps speed good enough for online classes?
Having 10MBPs internet speeds is the optimal speed for each person in your household. So they can seamlessly enjoy their remote learning experience without any slow speeds and unreliable connections. However, this needs to be matched with a good upload speed which only comes with Fibre services. We would recommend at least 5Mps in Upload speed, so data can be easily transferred from the central learning server to a device.
If you are not sure of your download or upload speed from your broadband, try using a speed test on your home internet. When doing this ensure that no bandwidth-heavy activities, such as video streaming, are happening, so you can accurately see your baseline broadband speeds. Our broadband packages provide you with super-fast internet speeds, inclusive extras, and landline usage.
Switch today and save as a member
By simply being a member, you can get more from Your Co-op when you switch. Save off the cost of all of our climate-positive broadband, by exclusively using MEMBERS4H at checkout. We'll also plant a tree and reduce your monthly carbon footprint by 50kg, every month of your contract with help from our climate action partners Ecologi.