How To Be a Conscious Consumer This Christmas.
Published date: December 2021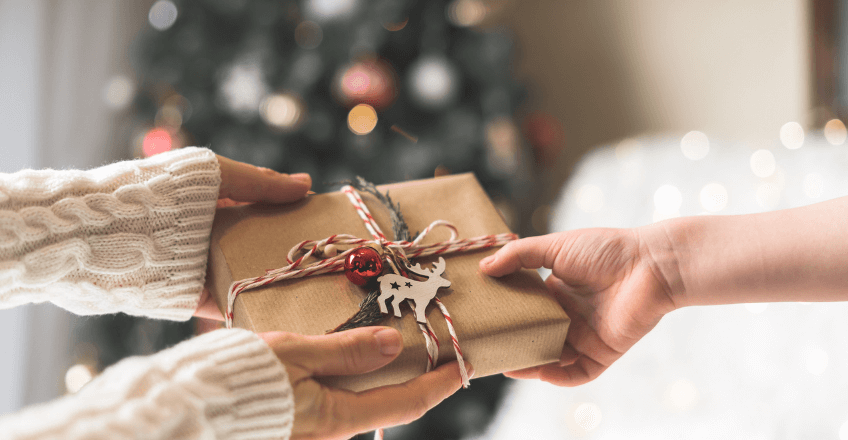 Many people are opting for an
eco-friendly
Christmas this year. Why not join them this festive season by choosing fair phone products? Shopping with an eco-friendly mindset can do wonders for our planet as well as the recipients who are gifted them. So why not shop sustainably and end the year in high spirits?
Here's how to choose gifts that are low carbon, and kind to the planet.
Consume mindfully
Consuming mindfully is about being more aware and connected to ourselves, to others, and to the world we live in. It's about having a more compassionate understanding of what matters; and how our choices and behaviour affect the future of our planet.
Giving gifts that are founded in sustainability, not materialism, helps us to disengage from the Christmas marketing jargon that is all around us during the festive season. And offers the opportunity to share messages around brands that truly matter and are making a difference.
Ask questions.
Being a conscious consumer is all about being inquisitive, challenging the status quo, and looking for other suitable options.
Questions to ask yourself before buying something:
Does the person I'm buying this gift for, really need it?

Would I buy it if it wasn't on sale?
How often will they wear it?
Is it well made and will it last?
And most importantly, how was it made? If the product is so far removed from the consumer, then we have no idea who actually made it, or how it was produced.
Giving back
Gifts in the current pandemic-induced context have expanded in meaning. They are more than just a simple act of love or thought for those around us. They are gifts that do well and do good.
We have an eco-friendly product that will make the perfect Christmas gift - The Fairphone 4. The World's most ethical phone. Holding the fastest 5G speed, a 5-year warranty, and being electronic waste neutral, this is the ultimate tech gift that genuinely makes a difference. Designed with technological longevity and environmental impact in mind.
Produced with intent.
How your phone is made, matters. The Fairphone 4 is made from Fairtrade Gold, the world's first independent ethical certification system for Gold. With the aluminum sourced from ASI certified suppliers, ensuring it abides by the strictest ethical and environmental benchmarks. This means that Fairphone responsibly sources all conflict-free materials, supporting the livelihood of small-scale miners. Alongside protecting the environment and making the world a better place.
Ready for the future and designed with the future in mind.
The Fairphone 4 automatically comes with a 5 Year Warranty, which alongside the modular and repairable system, means that you can use your device as long as possible. If you ever damage your device or need a replacement, you can easily buy components. A replacement display will cost £69.95 and a new loudspeaker module costs £17.95. All of which come with 6 years of software support, available until 2027. The ultimate long-lasting Christmas gift.
A recent review in the Guardian further showcases this longevity. Describing the 5 year warranty and 6 years of software support as '... far longer than any other Android manufacturer.. with nothing else on the market that is designed to be taken apart and repaired at home with just a standard screwdriver."
A quality smartphone with fairness at its core. The new Fairphone is made from 100% recycled plastics supporting the circular economy, helping to maximise longevity and minimize negative environmental impact. As the world's first electronic waste neutral smartphone, your purchase helps to reduce unnecessary e-waste. Made from plastic-free eco-friendly packaging that can be also used as a package to send your old device in our recycling programme. Encouraging the reuse and repair of old phones, the perfect way to upgrade for the new year.
Your Co-op Mobile is proud to be partners with Fairphone, creating an ethical and sustainable future for all. Like them, we believe that living a more sustainable lifestyle shouldn't mean giving up innovative technology. Fairphone 4 gives consumers the best of both worlds.
If you're looking to gift a mobile that makes a difference, strengthens connectivity, and looks good as well as doing well, then the Fairphone 4 is for you.
Why not join us and change the world too.