Fairtrade Fortnight 2018
Published date: February 2018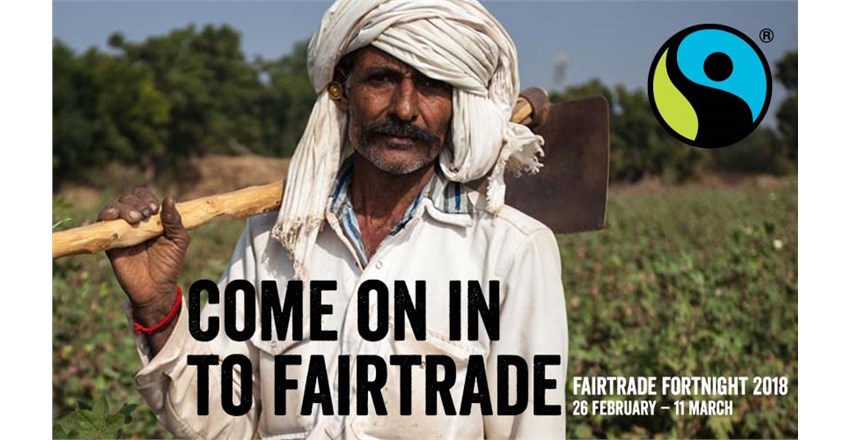 By Pat Moral

Fairtrade Fortnight (26th February to 11th March 2018) is the perfect opportunity to talk about why it is important to support Fairtrade and the impact that your support can have.

Every morning when we make a cup of coffee, grab a banana or our favourite chocolate snack without thinking about where it comes from, we may become part of the problem.

Our friends at Fairtrade have shared some small tips that you can follow to be part of the solution:

Your morning brew: Whether it's a English Breakfast tea or a skinny latte, always look for the Fairtrade Mark on the packet. You'll find a Fairtrade choice in most supermarkets.

Commuter coffee: Before you pop into your usual high street coffee shop, double check to see if their coffee is Fairtrade certified. If you aren't sure, then ask the barista or tweet the store. Remember, you have the power to make companies source sustainably through your choices.

A little pick-me-up: Whether you are going healthy with a banana or sharing out a block of chocolate around the office, your choice can make the difference. Look for the Fairtrade Mark, and if your local shop doesn't stock what you want, ask them to do so.

But there is more to Fairtrade than drinks and sweets. Fairtrade has now reached other consumer areas like balls, clothing and even smartphones like Fairphone which contains Fairtrade certified gold as one of its conflict-free minerals. You can watch Fairtrade, Fairphone and The Phone Co-op working together, in our video case study here.

To celebrate the Fairtrade Fortnight we are going to have an amazing giveaway competition, where you can win Bala Fairtrade balls, Revolver Coffee, Divine Chocolates and People Tree gift vouchers; make sure you follow our Facebook page and keep an eye on your news feed from Monday the 26th of February.
For more ideas visit the Fairtrade Foundation website.