Fairphone 3+ - The best eco-friendly phone yet
Published date: October 2020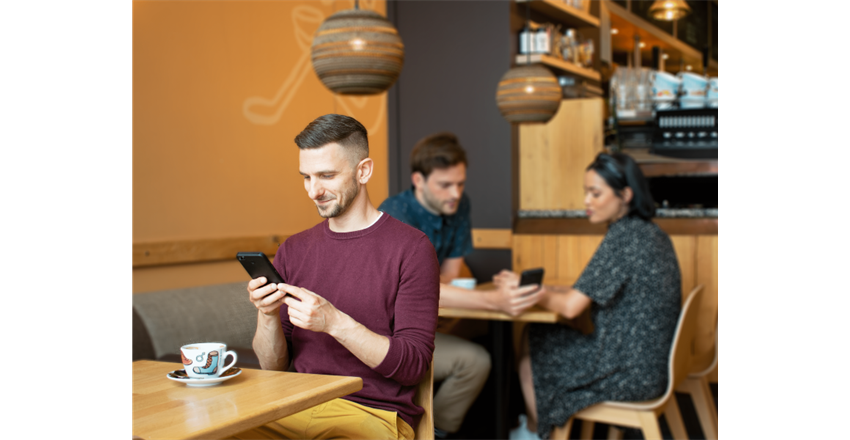 The latest of Fairphone is here and marks a new milestone in fairer electronics. Nearly a year after the launch of the Fairphone 3, Fairphone has launched its latest, an even more sustainable phone. Now with 48/16MP cameras and 40% recycled plastics.
Fairphone started building a movement for fairer electronics back in 2013 as an independent social enterprise. Fairphone designs and produces modular smartphones that are easy to repair and long-lasting. But their work is not only reduced to the production of more environmentally friendly smartphones but also they're trying to give a voice to people, improving job satisfaction for workers in the industry.
The Fairphone 3+ is available now with The Phone Co-op with a variety of
mobile deals
. The newest of Fairphone comes with a rear-mounted fingerprint scanner, and the same modular design as its predecessors, including a mini-screwdriver to easily take apart and repair yourself.
An easy upgrade from the Fairphone 3 - The greener way to get new modules
Fairphone shows that you don't need a new phone to experience a new camera. The new 48/16MP cameras could be used to upgrade your Fairphone 3, meaning that you can save up to 90% emissions just by doing it yourself, instead of buying a whole new device.
Upgrading is easy, all you need is a screwdriver. If you are unsure of how to do this, you can simply follow the instructions in the
video tutorials.
Improved ethical credentials
It may not be the best-looking phone you're going to see in 2020, however its most relevant features lie beneath the surface, in how it is produced.
Forbes
, the magazine, featured Fairphone's commitment to using more ethical supplies, as the Fairphone 3+ raised to 40% of recycled plastics and materials. "You're buying the Fairphone 3+ because you want a different kind of smartphone; a smartphone that has a meaning and purpose; a smartphone that can make a bigger difference to the world".
The newspaper The Guardian has reviewed the Fairphone 3+, highlighting the efforts that Fairphone has made to improve the camera module and the ethical credentials. "It is good to see the company delivering on its promise of upgrade modules, which existing Fairphone 3 users can buy and slot in". "The most ethical smartphone you can buy now has a better camera, and you don't have to bin your original Fairphone 3 to get it".
BBC Radio
also features Fairphone in the podcast 'People fixing the World', with testimonials of users and Eva Gouwens, CEO of Fairphone. "We're moving one step closer to a circular economy by encouraging the reuse and repair of our phones," she said, "The launch of the new camera modules and the Fairphone 3+ is a concrete example of how we're making this possible.
Why should you choose The Phone Co-op when buying Fairphone 3+?
At The Phone Co-op we are proud to be partners with Fairphone and we can offer this world-leading handset with a variety of mobile deals – all with inclusive unlimited texts and minutes and a choice of data.
The Phone Co-op is the UK's only co-operative telecoms supplier, owned by our members and run for the benefit of our customers. Our proposition is focused on helping others and making a positive impact on the world, we know it is worth it.
Did you know? We now provide the latest eco-friendly phone, the Fairphone 4.