Customer of the month: March
Published date: April 2020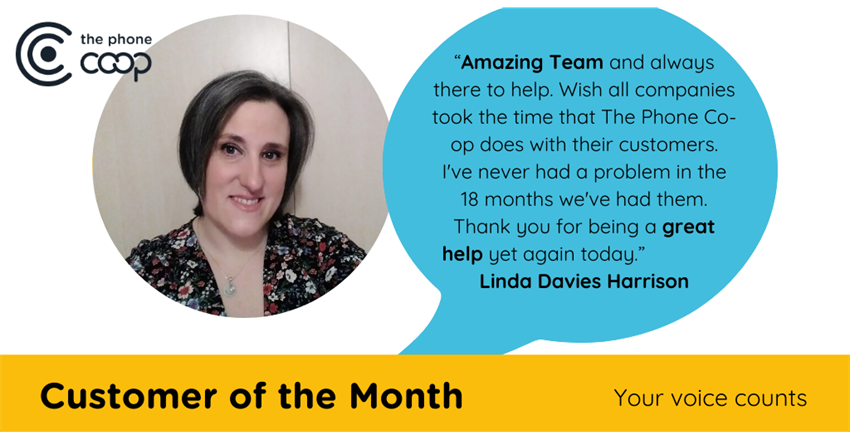 Your voice counts and we're keen to hear from you.
We love to hear any success stories about your experience with us so please share them. We truly enjoy working with our customers and are grateful when you chose us as your Broadband or Mobile provider.
We're pleased to introduce Linda Davies Harrison as our Customer of the month. Linda helped us improve her Customer Experience by contacting our Customer Services team for help. We're thrilled to reward her for his useful feedback with a £25 credit.
We know there will always be learning stories for us on your experience with The Phone Co-op so let us hear them.
How have we helped your day-to-day routine?
What are your favourite products or services?
How could we make them better?
As a customer, you are part of The Phone Co-op and have the chance of winning, just by expressing useful insights.
Customers can leave reviews through Feefo emails, our automated customer service solution, on our Twitter and Facebook pages or on the review section for products on our website. We hope you are as excited as we are for this monthly prize give away which shows how eager we are to hear from you.