Choosing ethical broadband doesn't mean losing out on your sports
Published date: February 2022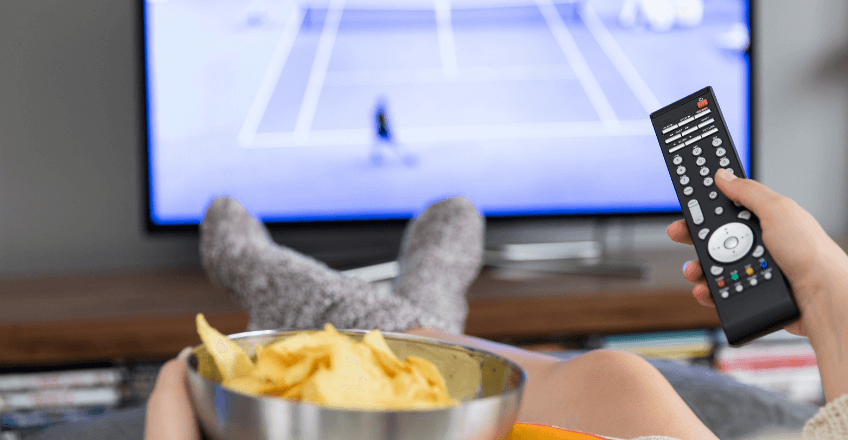 When you're looking to choose a broadband package there are a number of things to consider. Think about the type of broadband user you are or are likely to be. How much data you'll need, how important your Broadband speed is going to be, how long a contract you want to buy into and whether you'd like to bundle up with a call plan.
What is a good broadband speed, and what broadband speed do I need?
Speed is important: it can be the difference between a relaxing film night or one fraught with angst as your screen freezes at the most significant moment.
It's pretty straight forward. The more people in your household connecting to your broadband, the faster speed you'll need.
For most users, download speed is also pretty important, as this includes how well your connection deals with streaming services like Netflix, Amazon, Disney+, Spotify and YouTube. Most video streaming services now offer high-definition streaming, which will take more of a toll on download speeds, as does online gaming, which also puts the strain on your upload capabilities.
Superfast Fibre
Superfast Fibre is our customers most popular choice. It's ideal if you have multiple devices, for TV streaming, a large household, or enjoy online gaming. With download speeds up to 76Mbps, enhanced care options for homeworkers/small businesses and inclusive call plans it could be the perfect choice for you.
Ultrafast Fibre
Our fastest service delivers full fibre right up to your home, offering average downloads up to 900Mbps. It's ideal for connected households who need even more speed. It's our greenest option with full fibre technology using, on average over 80% less energy to deliver your connection and reducing its carbon impact.
What about my sports packages?
That's not a problem. Not only can you enjoy superfast ethical broadband through Your Co-op Broadband but you can pay a monthly fee to BT or Sky to view your sports package and download the relevant apps on your smart TV. If you don't have a smart TV you can purchase a Fire Stick which plugs into the back of your TV also allowing you to view sports packages. One thing you won't need to worry about is your broadband speed. Both our superfast and ultrafast fibre options give you all the speed you need for uninterrupted viewing. You can find out more here.
Why is Your Co-op Broadband green?
Together with our climate impact partner, Ecologi, we fund projects that reduce 50kg of carbon every month for every new broadband customer. That's the equivalent of taking a train from London to Manchester and back, twice. We'll also plant a tree every month for every customer helping to reduce carbon even further. Choose from superfast or ultra-fast ethical broadband with packages from just £30/month. We'll even give you your first month for free, so it's great for your pocket as well as great for the planet!
Why not sign up to our ethical broadband today.