Black Friday? How about green mobile?
Published date: November 2021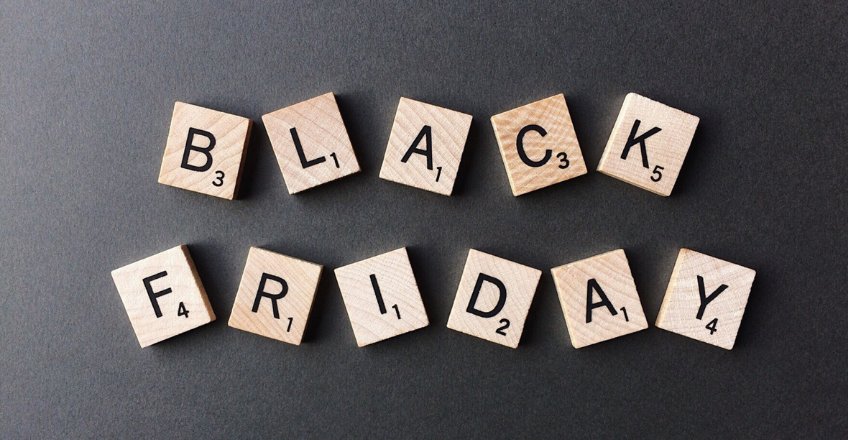 The cultural phenomenon of Black Friday has become hugely popular in the UK in recent years as consumers rush to buy discounted items in the prelude to Christmas.
In 2017 Amazon sold over 4.3 million toys, 2.1 million items of clothing, 1.9 million beauty products and 210,000 sets of headphones during Black Friday. In the first six hours alone they sold more than 63,000 toys and 32,000 beauty products. A successful Black Friday sales campaign can set a business up for the rest of the year.
For some people who don't have purchasing power, the ability to buy something that's a necessity at a discounted price is obviously a benefit.
Environmentally friendly deals all year round
Our values are all about creating a better fairer world for our members and our customers. We want you to keep using your current phone for as long as you can as the most environmentally sustainable phone is the one you already have in your pocket. We want you to get a new phone when you really need one, not just because there is a new model available.
FairTEC for a positive change
That's why we've joined forces with other like-minded European telecoms businesses in FairTEC, a collective promising to redefine how people use and own technology and make a lasting and positive change for millions of users on the continent. The collective is led by Fairphone, the Dutch based manufacturer of the world's most ethical, repairable smartphones, which has been supplying the UK market via Your Co-op Mobile since 2015.
By pooling innovations and expertise, the partners in the FairTEC consortium aim to build sustainable integrated smartphone solutions that allow consumers to make choices that align with their values, reduce their impact on the environment and protect their privacy.
Fairphone 4 – the most ethical mobile on the planet
The new Fairphone 4 smartphone is built to last from 100% recycled plastics and responsibly sourced materials such as Fairtrade Gold and aluminium from ASI-certified suppliers. Its modular, repairable design means you can replace and repair parts so you can keep your phone for longer – reducing e-waste and emissions.
5G connectivity, great battery life and premium dual-camera means you get great mobile technology that's great for the planet too and it's now available from Your Co-op Mobile.
Ethical Broadband
The same goes for our ethical broadband. We're not going to ask you to pay early exit fees to leave your broadband company early to receive a gift card from us. We want you to join us for broadband when your current contract expires because you're looking for great value, ethical, superfast broadband.
We've partnered with climate impact changers, Ecologi, to fund projects to reduce 10kg of our climate positive broadband customers' carbon footprint. That continues for as long as you use our services, so a typical 24-month contract will see us reduce 240kg of CO2e.
We also plant trees throughout your contract period which will contribute to future decarbonisation when the trees mature in 10-20 years' time.
Our aim is to build long, sustainable relationships with our customers – we have one of the highest retention rates in the UK and we're really proud of that.
Membership makes a difference
As a co-operative we are owned by our 700,000 members. Christmas is a special time of year but being a Your Co-op member means you help make every day special because every time you spend with us you help make a difference. That's because we invest our profits into local communities and in making the planet a better place to live.
So, enjoy the run up to Christmas, please come to us if you really need a new phone or your broadband or line rental contract is coming to an end, but you won't see flash sales across our website just great service and truly ethical choices.