A shout out to all the unsung heroes
Published date: June 2018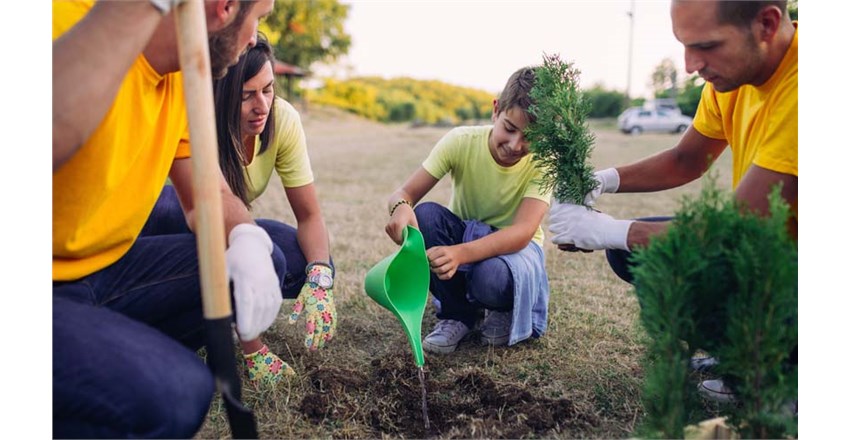 By Mary Whitehouse
This week (1-7 June 2018) is Volunteers Week.

Run by our partners at NCVO (the National Council for Voluntary Organisations), it champions the contribution of volunteers to our society and the wider economy.

Volunteer organisations are responsible for touching the lives of millions. They run youth organisations, elderly care groups, sports clubs and societies. They provide vital support to the NHS and schools.

Despite the common perception, volunteers aren't all retired people with time on their hands. Young people under 25 are most likely to volunteer, around a third of them helping out at least once a month.

Over a quarter of the population volunteer informally every month, helping other people in personal or ad-hoc arrangements. Almost as many volunteer 'formally' in clubs or groups.

Smart ways of keeping volunteers in touch

Volunteer groups may come across as well-meaning amateurs, but they are run along the same lines as a small business, albeit on a limited budget.

That means operating efficiently, making the most of people's skills and expertise, and utilising available technology to keep in touch with their 'workforce'.

The Phone Co-op can provide a range of tailored solutions to help volunteers work smarter, which is why we're a 'trusted supplier' to NCVO.

For example, Phone Co-op customer The National Allotment Society has 0845 numbers for its nationwide network of volunteers, who use their own mobile phones for Society business. This way the Society avoids the costs of providing handsets to volunteers, and the volunteers themselves don't have to pay for calls on society business.

With many of the big telecoms suppliers requiring more than 100 users for a business broadband contract, small community organisations find themselves paying over the odds for internet access and data use.

Clitheroe Parish Church found The Phone Co-op the ideal affordable alternative and makes good use of its broadband contract to run a computer group for young people, take notes on tablets and smartphones in parish meetings, and save money by putting service sheets on its website rather than printing them.

How business can help

Employer-led volunteering is one way your business could help support voluntary organisations in your community.

There are several ways to get involved - by providing paid volunteering days, for example – a day off for staff to spend volunteering for a cause they believe in. Alternatively, you can organise voluntary activities yourself, like fun runs or bake sales, to support causes you believe in.

Only 6% of the workforce takes part in employer-led volunteering, so there's a massive opportunity for businesses to step up.

Supporting volunteering is great for a company's profile and reputation. NCVO research shows that volunteering helps develop future leaders, build useful skills and strong teams. It improves staff morale and helps attract and retain staff.

For more information about volunteering, either as a business or an individual, check out the volunteering stories here for inspiration and find out how to get involved.

If you're a volunteer organisation and want to find out more about The Phone Co-op's competitively priced phone and broadband packages, call us on 01608 434084.