7 Fundraising Tips for Small Charities
Published date: March 2019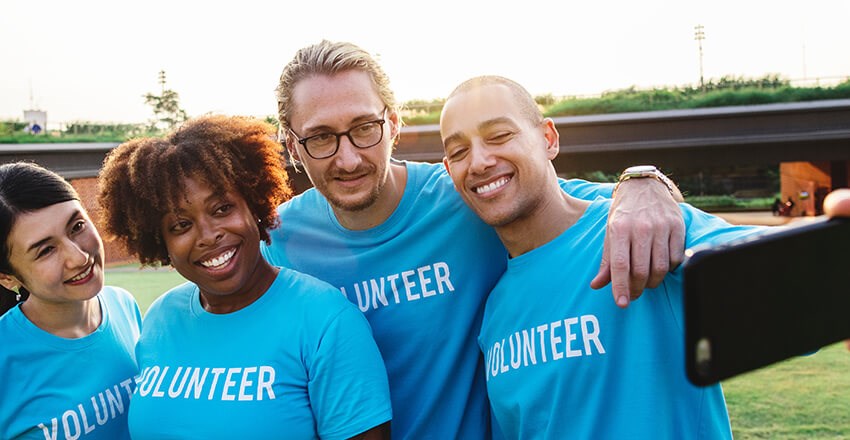 7 Fundraising Tips for small charities
With the rise in technology there is a world of new fundraising opportunities for charities, but which is best for you?
The most effective fundraising strategies are a mixture of on and offline, through more traditional bake sales to online raffles. In the 7 tips below we explore strategies that have proven to work for small charities.
People like to see where their money goes – send regular updates to your supporters with photos and videos of where their money is going and who it is helping. Include an easy way for supporters to increase their donations with these emails.
Apply for grants. No matter the size of your charity there will be grants available from different sources. If you've never written a funding proposal before it might seem overwhelming, but there is help out there. There are templates online and blueprints.
Free training is available from a variety of sources, try and get as much relevant free training as you can. The Small Charities Coalition has a list of free training and consultancy courses for charities to attend. From the basics of Excel through to fundraising, HR and social media strategy there is a course for everyone.
Make it easy for people to donate. You can save resources, time and money by signing up to platforms like Easy Fundraising and Amazon Smile. All you have to do is register as a charity on these sites and when customers start their shopping on these websites the retailers donate to the chosen charities. You can ask your donors to shop through these channels when they buy online and it's an easy way to raise money for your charity.
Keep your communications up to date. Whether you have a website or use Facebook, Twitter or Instagram as your platform, make sure you're frequently uploading fresh content. Whichever platform you use is your 'shop front' and is your way to keep your donors up to date with what you're doing and the difference their donations is making.
Email your subscribers. Email campaigns are a really easy way to communicate but you'll be competing against a myriad of other emails, so you need an enticing subject line that stands out. Tracking your emails in software such as MailChimp can help you measure the success of your emails and which content is the most popular. Remember to ensure everyone you're emailing is opting in to your emails so you don't fall foul of GDPR.
Events can be a great way to raise money, but can be resource intensive to organise and promote. A coffee morning, bake sale, sponsored bike ride or 10k are effective ways of involving your donors and challenging them to raise as much money as they can. These events can take a while to organise so aren't a quick fix solution.
Will you be trying any of these fundraising ideas? Let us know on Twitter at @phonecoop