2020: The Year in Review
Published date: December 2020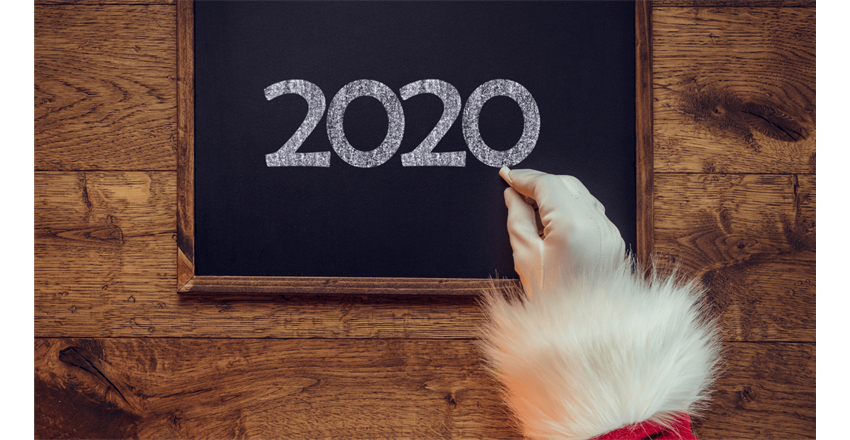 2020 has been a year that none of us will soon forget. The impacts of the Covid-19 pandemic have shown us that keeping connected and in touch with our loved ones is more important than it has ever been.

The lines between work and home have never been more blurred for people. When Covid-19 sent a huge portion of the workforce into the work-from-home mode, we worked hard to make sure that you had a reliable and fast connection at home.
Many of us have lost a year's worth of family and friends gatherings, holiday celebrations, and meet-ups. But we found new strengths, including resilience and the ability to adapt. We figured out how to work, learn, and commute remotely.
But there were still plenty of stories we loved sharing this year, from our new partnership with WWF to our Feefo Gold Trusted Service award. Here's some of these stories that have marked our year:
Highlights of 2020
Providing excellent customer service
At The Phone Co-op we try to provide the best customer experience you can possibly get as we're passionate about fairness in our products and services. We are pioneers of the Fair Tax Mark and proud to be the only co-operative telecoms provider in the UK. Our responsibility is to our members; we exist to serve them and that's not surprising as we are owned by them.
This year we won the Feefo Gold Trusted Service award. This is an independent seal of excellence that recognises a business delivering exceptional customer experiences, collected from genuine reviews and insights as given by our customers. We'd like to give our heartfelt thanks to those who took the time to leave their reviews, help us learn and move forward, and to those who gave massive congratulations to our team for their hard work.
We were pleased to announce that our partner Conversity won the 'Online Innovation of the Year' by the Retail System Awards for their work with The Phone Co-op. The Conversity solution has had a great impact on our ability to communicate closely with our customers, providing a useful tool that helps our customers by making their buying decisions much easier and relevant.
Creating partners for sustainability
At The Phone Co-op we aim to partner with like-minded people and organizations that share our co-operative and environmental values. For the fifth year running, The Phone Co-op is Best Buy from Ethical Consumer, ranking as an alternative provider and for promoting and developing the co-operative business model.
We are supporters of Fairphone, the world's most sustainable smartphone. Fairphone is trying to make the smartphone journey fairer, giving a voice to people who care. Fairphone puts people and the planet first, by improving working conditions in the industry and through an ethical supply chain.
This year we're proud to be
partners with WWF
, the world's leading conservation organisation, providing them with more than a hundred Fairphones and sim cards.
Your Co-op Energy
In 2020 we reached a new milestone by providing you a great price with Midcounties co-operative for broadband and energy. Switch to
Your Co-op Energy
and you'll receive a £50 credit when you sign up for Superfast Fibre broadband.
Purchasing Community Power from Your Co-op Energy will help to support local communities across the country, and you'll contribute to an increase of cleaner energy. Community Power is the UK's only tariff with 100% community-generated electricity and fully carbon offset gas. And it's the cheapest tariff for community generated electricity on the market. We work closely with Octopus too, so our customers get award winning service.
Helping our communities
This year, we intensified our efforts in the face of the health crisis to support vulnerable customers and communities. As part of Midcounties Co-operative, we've launched different lines of help for vulnerable people and the general population. More than 80,000 home food deliveries have been made to local communities throughout the Covid-19 outbreak.
The Year Ahead
The start of a new calendar can be a good reason to start new habits, and we encourage you to make 2021 your year of living sustainably. Recycling, saving energy or water, using a bike instead of the car, or adopting healthier eating and reducing use of plastics.
At The Phone Co-op we are proud of what our colleagues have accomplished over the year, and we're excited about other incredible projects in the pipeline for 2021 and beyond. Don't miss out on what's coming, we'll be launching a new brand that will be covering Utilities options that will support your choice of a low carbon lifestyle.
Sign up for our Newsletter today
and receive our latest news and stories.