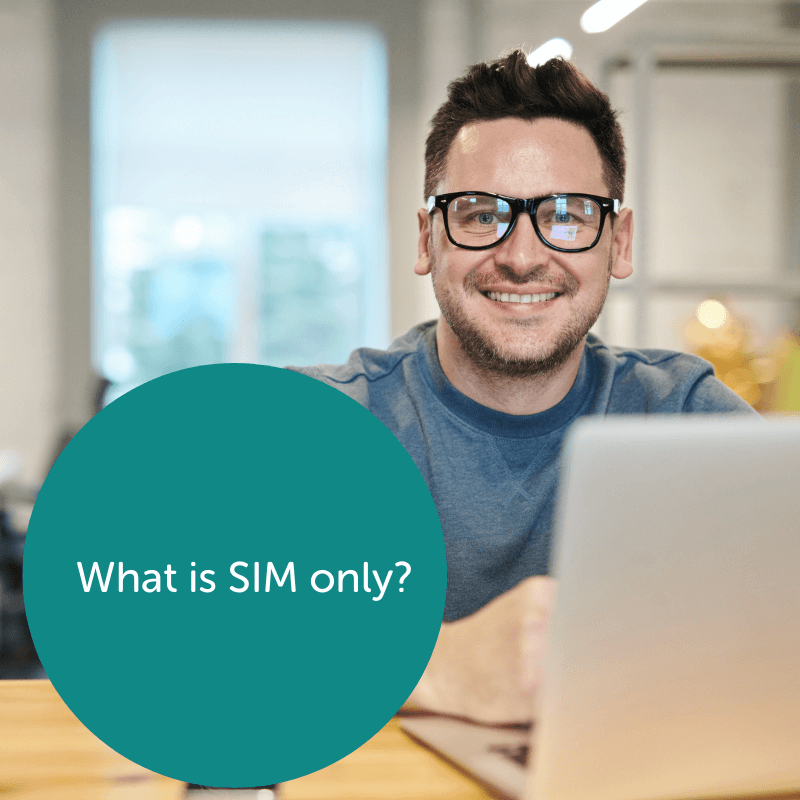 What is a SIM-only Deal? Here are the reasons why you should consider it
There are so many different types of phone contracts available on the market today, and with new phones being released all the time deciding what option is best for you can be a bit of a minefield.
It's a fact - not everyone wants to pay a small fortune for their mobile phone contract and sometimes the cheaper option is actually the best option. We've covered all the questions you may have around SIM-only contracts so you can make a confident choice when deciding if it's a good fit for you.
What does SIM only mean? What does it include?
SIM-only is a type of
monthly contract
offered by a provider where you only pay for the minutes, texts, and data you use on the SIM-card. Normally the SIM itself is free and you do not receive a phone - which is why it's called 'SIM-only'.
Is a SIM-only plan right for me?
Before you make the leap and commit to a SIM-only contract, there are several things you should consider beforehand to make sure it's the right choice:
SIM-only contracts are generally a lot cheaper than phone contracts because you are not paying for the use of a new phone alongside your minutes, texts, and data. So if you are looking to save on monthly costs this option is a good bet.
If you already have a working mobile phone from a previous contract you wish to continue using, then this type of deal is a great option for you.
SIM-only deals are really good value for your money. Texts and calls are cheap, so all you are really paying for is your data usage. If you have WiFi at home then you might not even need a lot of data - meaning you can get a steal of a deal. The Phone Co-op offers monthly SIM-only plans with unlimited calls and texts starting from £10pm.
When you are not bound to a phone contract, you are free to change your phone whenever you want to. So, if you wanted, you could buy the latest phone outright, insert your SIM and continue to use a SIM-only plan.
Is a SIM-only deal a contract?
A monthly SIM-only deal is a contract based offer that runs for 30 days and rolls over each month. Generally, you are not tied into a contract for 12 or 24 months like you would be if you chose a deal with a handset. With SIM-only deals you pay a monthly amount and receive the allowance you have chosen consisting of minutes, texts, and data that you can use over this period. Every month this allowance resets.
At Your Co-op we use the EE network and all our SIM-only rolling contracts offer unlimited minutes and texts with various deals on data starting from 1GB up to 100GB.
Is SIM-only the same as PAYG?
A Pay Monthly SIM deal is not the same as
PayAsYouGo
(PAYG) - an option where you do not receive a monthly allowance. PAYG allows for some calls, data, and texts but you can top this up as and when you need and there is no contract between you and the provider. Nowadays, not many people opt for PAYG as other options generally offer better value for money.
What if I go over my SIM-only allowance?
If you opt for a deal with a low data allowance you might be wondering what will happen if you go over it. Usually, you'll get an alert from your provider notifying you that you have exceeded your usage. Normally, the data service is then suspended so you can't rack up extra charges - this is what we do at The Phone Co-op.
If you have set a bill limit, then the extra data usage will start eating into this and then trigger once you hit the end of your bill limit. So if you have a £5 bill limit you can still continue using the service. This usually includes data for up to £5 extra of charges and then it will stop - as this is the limit. However, it's worth noting that bill limits are designed for extra calls outside of your normal allowance such as international calls or premium rate numbers.
You can add a data cap onto your plan to ensure you do not go over your limit - to do this, go to 'My Account' section after logging in.
Can I upgrade from a SIM-only plan to a phone plan?
If you currently have a SIM-only contract and you want to upgrade to a new phone handset then you can easily make the switch. How?
You can cancel your monthly SIM contract with 30 days notice. To do this, contact your provider. You can also discuss other plans and deals that are available to you in the process.

Once you have cancelled your SIM and served the 30 days notice you'll be able to start using a new phone within a new contract.
Looking to lead a more environmentally friendly lifestyle?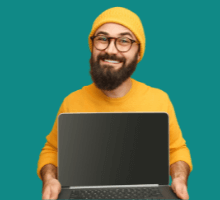 Find out answers to questions you have on broadband and mobile.