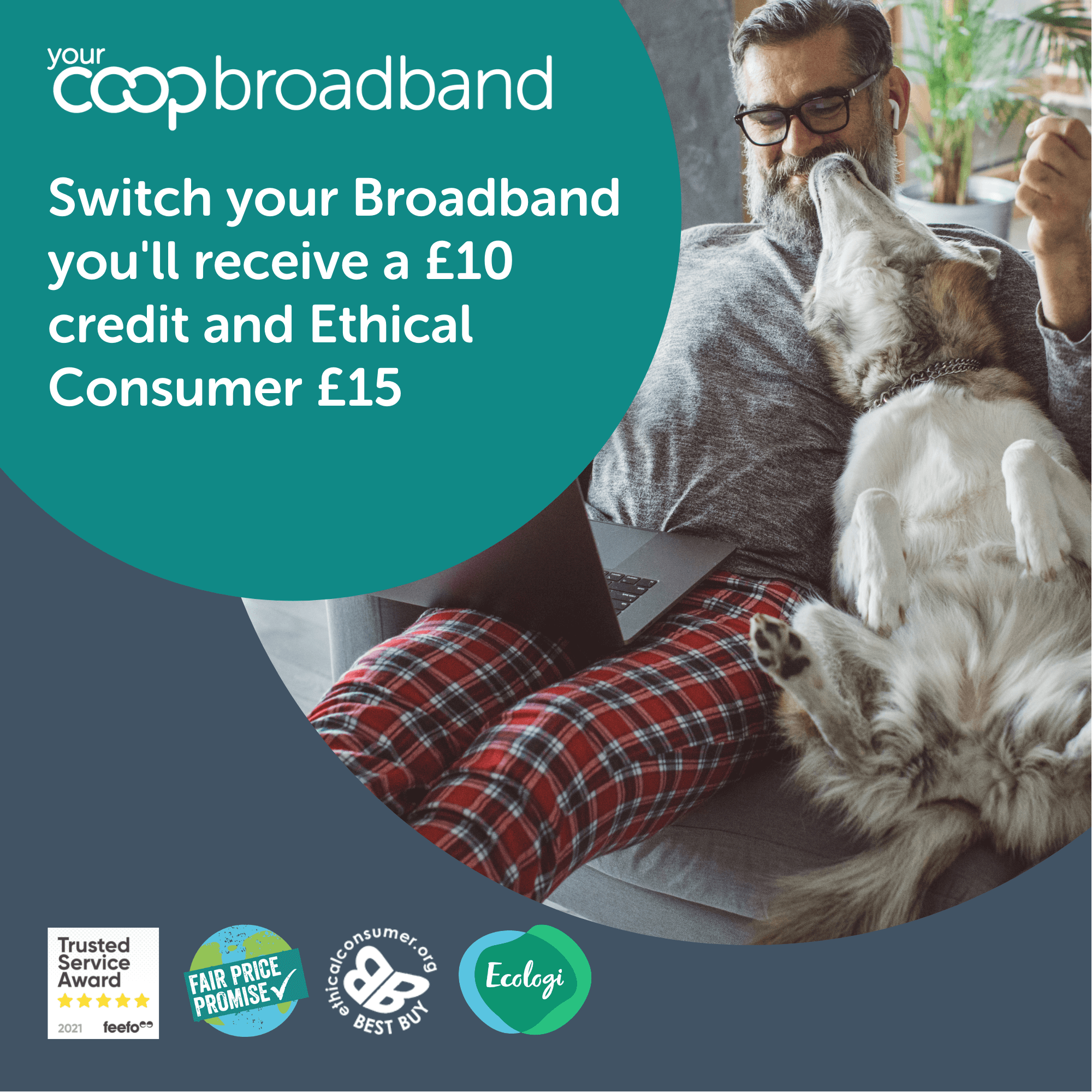 At Your Co-op, we pride ourselves on being an ethical network provider. Part of The Midcounties, and the UK's only cooperative telecoms supplier we offer honest and transparent prices with no hidden charges. When you contact our UK based customer services team you are greeted by our co-op colleagues, ready to help.
Don't forget to use code EC10 at the basket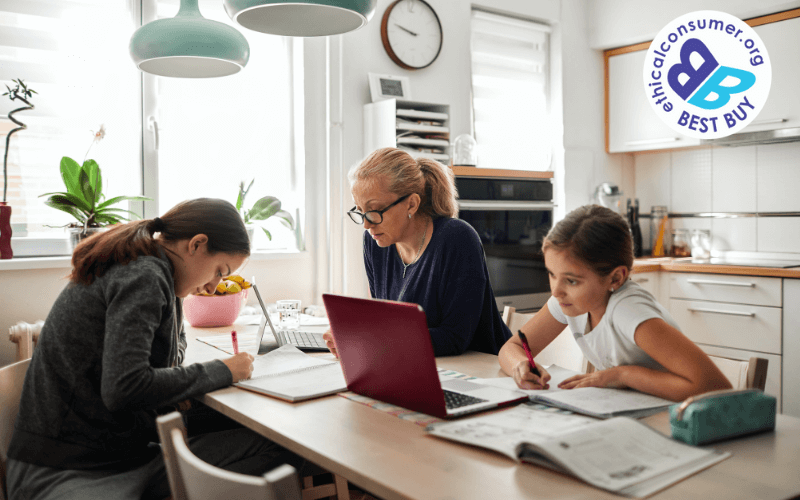 Climate Positive Broadband
Ethical Consumer, Best Buy recommended for the sixth year running.
Choose from one of our Broadband packages, they all come with unlimited downloads, line rental and a 12 or 24 month contract.
Its easy to switch and through our Ecologi partnership, We plant a tree each month you are a customer with us. Which will contribute to future decarbonisation when the trees mature in 10-20 years time.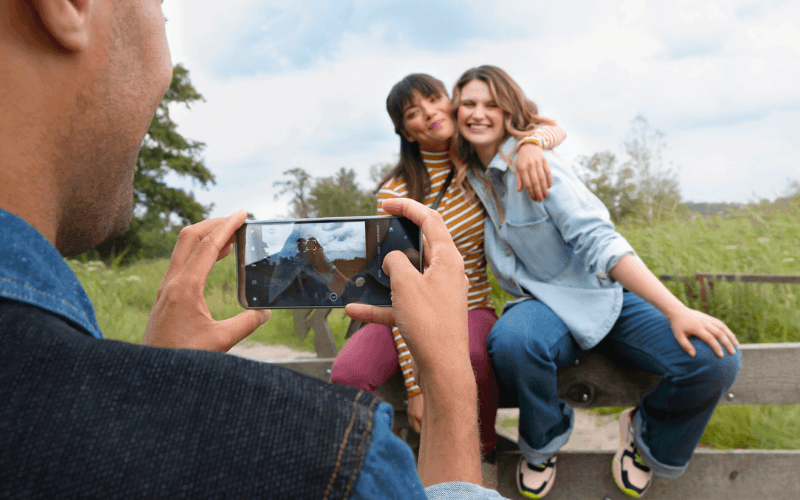 Fairphone 4
Sustainable. Long-lasting. Fair.
Sustainability has never been this powerful. Designed to last, with fair and recycled materials, the Fairphone 4 brings a great battery life and a premium dual-camera - all backed by a 5-year warranty.
It has everything you'd expect from a great smartphone and so much more #change is in your hands.
Don't forget to use code EC10 at the basket
Why join us? Because we are different
Your Co-op is the UK's only co-operative telecoms supplier. We're owned by our members and run for the benefit of our customers. We're a people-first organisation and our values are centred in making a positive and lasting impact.
Fibre and Broadband Product Reviews