You can help reduce e-waste by repairing, upcycling and recycling
Published date: June 2017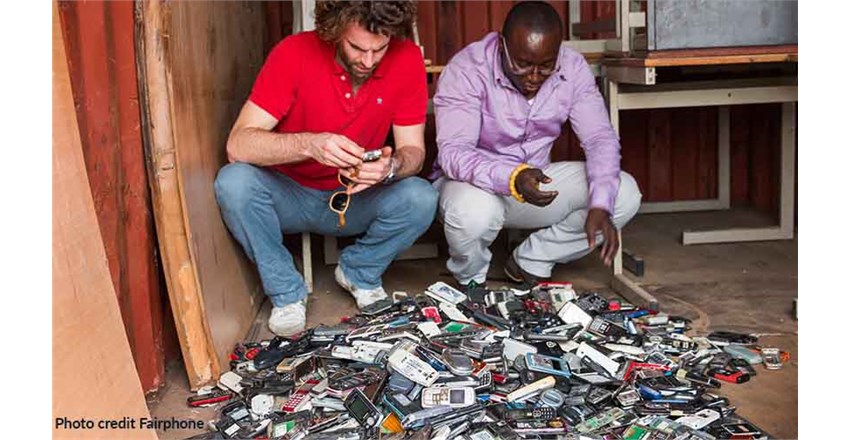 By Pat Moral
Electronic waste or e-waste describes discarded electrical or electronic devices.
The Phone Co-op is helping you tackle e-waste by selling factory-refurbished Fairphones. These handsets have been tested and they are just like new. Fairphone also has a modular design that makes it easier for you to repair and upgrade extending your phone's life further reducing e-waste.
E-waste is a massive issue that can't be solved by Fairphone alone.
E-waste is the fastest growing stream of waste in most countries worldwide. A report by the United Nations University (UNU) warns that less than 16% of global e-waste is being recycled and reused and that the amount of e-waste generated globally is increasing by two million tons a year and will reach 50 megatons by 2018 – with the UK among the planet's biggest generators of hi-tech junk.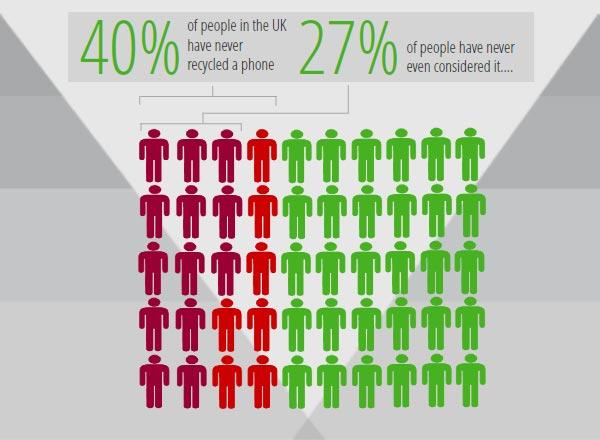 Photo credit UK Phone Recycling
You can help reduce e-waste by keeping your mobile phone and laptop for a longer period. In the UK, most people upgrade their phones every 2 years and their laptops every 3 years yet many products have a lifetime well beyond this time period. And when your phone or laptop stops working, if you can't repair it, make sure you recycle it responsibly.
A separate study in Britain by Wrap, the government-backed charity which encourages recycling, found that 23% of electric and electronic waste collected from local sites was still in good working order or required only a small amount of repair.
The Restart Project: 'If we used every mobile sold this year for just one-third longer, we could prevent the yearly greenhouse gas emissions of a country like Singapore.'
Related links
UK Environmental Agency report on e-waste.