What is business broadband and why is better than home broadband?
Published date: July 2020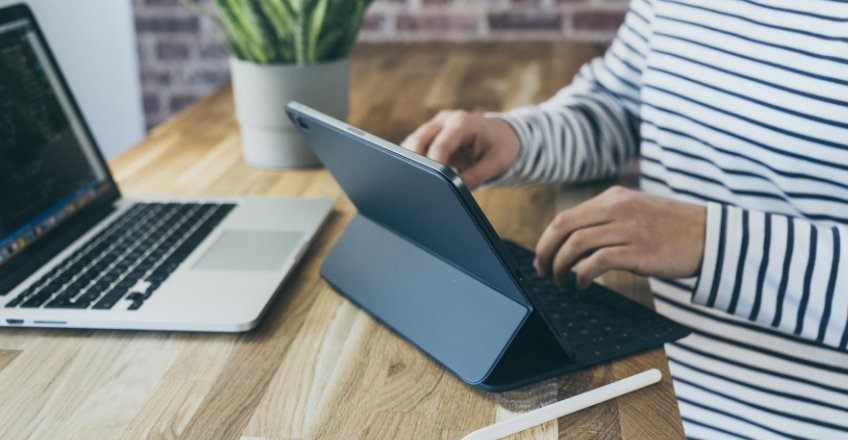 With more remote working situations than ever before, it's imperative to have a reliable, fast broadband service. Broadband is now considered 'the fourth utility' and is a crucial service for running our homes and business.
Nowadays Superfast Broadband is needed to support an increasing number of devices in the home, as the coronavirus pandemic has forced many people to stay in their homes. Ofcom has identified strong growth in the adoption of Internet-enabled devices, with each household in the UK now having several different types of Internet-enabled device.
In the workplace, the Internet is used on a large number of computers simultaneously, using data transfer over a network, using browsers, email, video streaming, conferencing, and remote desktop access. This requires a stable and high-speed internet connection for uploading and downloading.
Business broadband deals give you more than ones for home use, but what exactly does the extra outlay get you that home broadband can't? Here are the main differences between home and business broadband.
Can I use home broadband for my business?
Home broadband has on average the use of one or a maximum of two desktop for each home, added to smart tv, smartphones, tablets and video game consoles.
It can be tempting to sign up for a home broadband over a dedicated business service, but personal broadband is unlikely to provide reliable access to business systems or allow employees to communicate in an effective way. You could end up missing out on revenue if something goes wrong and you're unable to get a quick response from customer support.
Advantages of using Business Broadband
Broadband connection that suits the particular needs of your business can help you become more flexible and more able to adapt to your staff, customer and supplier needs. Business packages are often tailored for businesses and have certain advantages over home broadband connections. At The Phone Co-op we provide the best service levels, security, and peace of mind with our packages. No matter the size of your business, we keep it simple with two packages, Essential and Enhanced.
Faster speeds
If your business uploads files, holds video conferences, you should be prioritising download and upload speed. Capture that time back to boost your productivity and staff morale.
At The Phone Co-op we provide a full range of business broadband from standard all the way up to Ultrafast Fibre.
Improved customer care
Another advantage of business broadband is that there are more guarantees to get you back up and running within a shorter time than residential agreements. Unlike consumer broadband, where the support is more basic and often confined to office hours, The Phone Co-op will give you access to a specialist support centre, based in the UK, and available 24/7. We are committed to fixing problems within 8 hours on enhanced services.
Static IP as standard
A static IP address is useful for your business, as it will allow you to host your own server and website, and also allow you to connect to your business computer remotely.
Enhanced router options for business
Business routers can provide higher levels of coverage that a standard residential router just won't cut. Our premium router is much more powerful and can provide greater coverage and greater level of security.
It's more important than ever to have a reliable internet connection, and business broadband provides the high care levels that your organisation needs. Getting a business broadband will obviously cost you more than a residential broadband, but you're rewarded with a much higher level of technical support, better speeds and stronger security.
We're the only UK telecoms cooperative, and we're here to help you with the best package based on your requirements. Visit our Business Broadband page and we'll guide you through the process to ensure you get the best value.