What being fair in business means to me
Published date: September 2018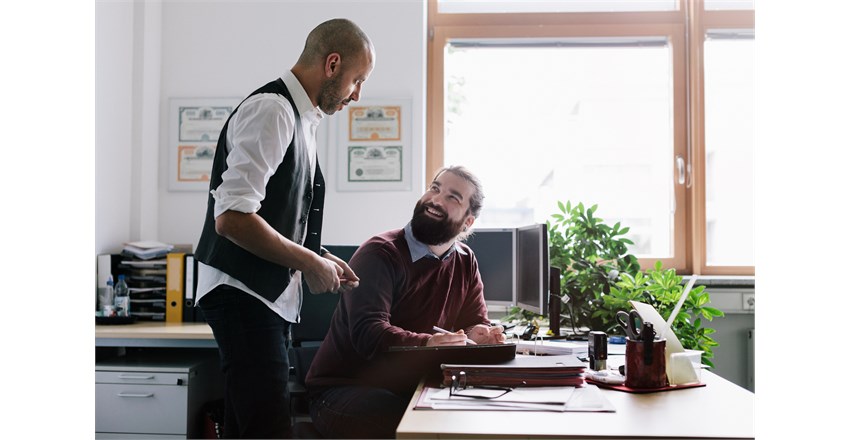 By Emma Raftery
At The Phone Co-op we recently asked people what being fair in business means to them. The answers reflect consumers across the UK who are driven by more than price alone.
'Being fair in business is treating and respecting employees, suppliers, customers, their families and their world as we would hope they would treat and respect us and our world'

'Recognising people's worth, respecting individuality, facilitating personal developing, allowing people to utilise their strengths and paying a rate that shows due regard to these qualities.'
'A fair business is one that actively considers the consequences of its model and operations on society, planet, and life, and chooses to eliminate or minimize the negative ones'.
'Treating employees, suppliers, customers well. Paying taxes and not trying everything to avoid them'.
'Being a fair business means keeping all the people involved in mind: equity and justice for all the supply chain and the customers'.
'Being fair in business means ensuring that your workers and your suppliers' workers have good pay and working conditions, as far as it is possible to trace who your suppliers' workers are and using supplies and distributing products with minimal environmental impact (e.g. by thinking about the carbon cost and sustainability of each part of the production process, as well as ensuring that the end product is repairable, so that unnecessary consumption is reduced).'
'Being fair in business means paying your workers a fair wage, giving your customers a fair price & doing your best to source ethical materials'
'Being fair in business means treating everyone in a fair way from the producers to suppliers to sellers to purchasers. And being fair also involves using sustainable, ethical components so that we are being fair to the environment and everyone globally who shares the same earth as us!'
'Treating people with respect and dignity, having good working conditions for all employees, paying employees a fair wage, using sustainable materials to protect the planet and allowing workers to have decent time off.'
The answers reflect the following are key points in their buying decisions:
Paying fair tax

Being environmentally responsible
Paying employees a fair wage
A fair price for suppliers
At The Phone Co-op we're the UKs only telecoms co-operative , owned by our members and run for the benefit of our customers. We are committed to working ethically, treating people fairly, operating sustainably and caring for our customers, community and the environment.
Find out about our socially responsible business telecoms and Internet or speak to a business telecoms expert on 01608 434 084.