Transforming your organisation for the new normal
Published date: September 2020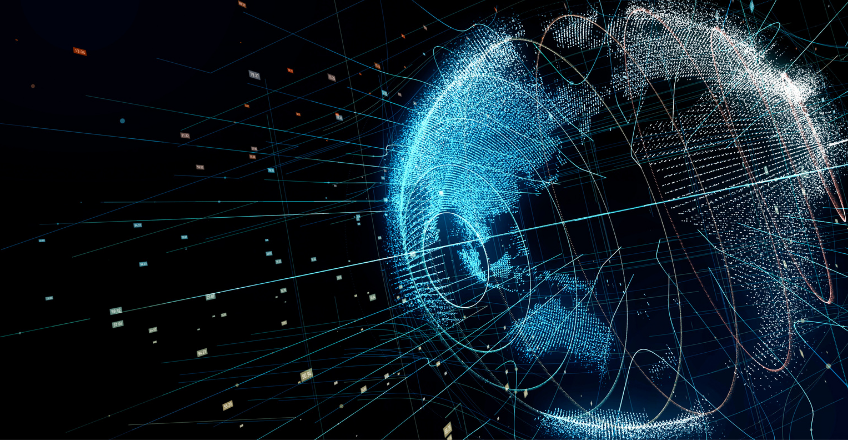 'Digital transformation' is one of those phrases that's been around for a while. Many businesses and organisations will have done some digital transforming. Some will have embraced it wholeheartedly, and a few will be wondering, 'what does it all mean for me?'
If that sounds like you, the 'new normal' into which we've emerged, blinking, after a few months of lockdown when everyone huddled in front of a laptop in their kitchen, can be shaped to fit your own way of working.
What is digital transformation?
Digital transformation is the integration of digital technologies throughout a business. That includes how it runs itself, how people work within it, how customers interact with it and how it delivers services.
It's not something only the big corporates need to concern themselves with, though. Think about how your organisation, your staff and the people you serve have coped over the last few difficult months – and how they would cope if we had to do it all again.
Could your people switch between working in the office and the kitchen table? Would your customers or suppliers be able to carry on dealing with you if they couldn't visit you or see you face to face? Could you cope with the admin, the accounts and the payroll without access to the office filing cabinets?
Whether you employ hundreds in multiple locations or run a small charity, co-op or community interest company, cloud-based digital technologies could help you keep going, keep in touch and provide a better service for the people who rely on you.
The digital-first world is coming
Most organisations have access to the internet. But many still rely on analogue technologies for the majority of their phone calls.
And it's not just the pandemic that's highlighted the need for change.
BT, which operates the bulk of the physical telecoms infrastructure in the UK, has proposed switching off its copper wire legacy network by 2025. This means an end to analogue landlines which rely on one telephone line. All calls will be VoIP (Voice over Internet Protocol). The same goes for ISDN lines. All voice calls will operate via fibre optic broadband, along with your internet access, emails and streaming services.
Once the BT IP migration process is complete in 2025, all business and household connections will be full fibre broadband. Cloud connectivity will be the default option for organisations of whatever size.
Living in the Cloud
With cloud-based technologies, you can connect to your files, your team and your customers wherever and whenever you are.
Mo Patel is senior B2B product manager at The Phone Co-op and says:
"Working in the cloud means you can be more flexible and more efficient. Things can be done more quickly, and your staff and customers can get results sooner.
"You can be more cost-effective, too. You will need less space for servers and filing cabinets for one thing, and with more of your team working remotely, you could be able to move to smaller, less expensive premises or re-purpose the ones you have now to offer more space to deliver important face-to-face services.
"Not forgetting the fact that VoIP calls are effectively free as they don't rely on a separate landline."
Cloud is great for growing businesses too – you won't need to buy and install new infrastructure to cope with greater headcount or more customer accounts.
All-in-one from The Phone Co-op
To support you as your organisation transitions to digital, the Phone Co-op can offer a wide range of VoIP services suitable for businesses of all sizes, full-fibre broadband connectivity and VoIP telephone calls.
To find out more, or chat about how we can help you simplify the technical barriers, contact our business team on 01608 434 084.