The Phone Co-op Fair Price Promise: broadband you can trust
Published date: September 2019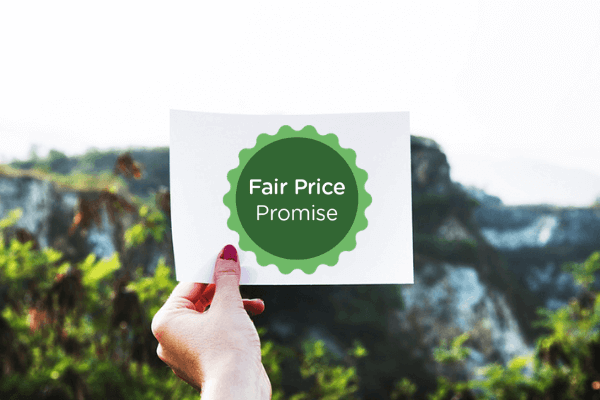 Today the Internet is the most powerful tool in the world. We use the Internet for almost everything, from sharing a moment with a friend by sending a photo through instant messaging to order a meal or buy a smartphone or something else. Broadband is now 'the fourth utility' and is a crucial service for running our homes.
However, sometimes you may face poor quality connections that are preventing you from enjoying your favourite TV shows, listening to music or online gaming. But you may have never complained because life gets in the way and there will always be something more important to attend to. And, let's face it, trying to get through your current provider to lodge any kind of complaint is often a complex mission.
Besides, some contracts can lock consumers into a service where they are already overcharged. It is estimated that over 10 million customers in the UK are currently on deals with a price increase at contract renewal. These are often buried in the small print of contracts, leaving customers under-informed and 'burned' by contract renewals – which often happens without fair warning to the customer.
The Phone Co-op and our unique Fair Price Promise
At The Phone Co-op, we believe the consumer should always get a fair deal. We value total transparency and honesty.
We wanted to commit to our vision of a fairer, better world through the Phone Co-op Fair Price Promise, offered through our Superfast Fibre Broadband and Unlimited Broadband products.
We are the UK's only telecoms Co-operative. We are a membership organisation, meaning our priority is providing a flawless and, above all, fair service to our members.
Our Fair Price Promise has three leading promises for our members and customers:
You'll pay the price you agreed, throughout the contract and afterwards
Our initial contract period is only 12 months, and the price you pay when you sign up will be the price you pay throughout that period. When your contract ends, you'll carry on paying the standard rate. No price hikes, no nasty surprises.
You'll always pay our lowest standard prices
If your standard rate reduces before the end of your contract, you will automatically be charged the lower price. If our standard rates rise, you will be advised before you renew your contract. No rip-offs, no arguments.
You'll get the service we promise – or you can walk away
If there's a problem with reliability, or you're not getting the speeds we've told you your line is capable of, we'll do our best to resolve the issue in the first 28 days of your contract. If we can't, you can cancel and walk away. No penalties, no questions asked.
Fair Price Promise applies to all broadband packages offered on our website today
At the Phone Co-op, we believe we can provide broadband you can trust.
See our range of broadband products and check your availability for this service here.