Stay Connected This Mothers Day
Published date: March 2021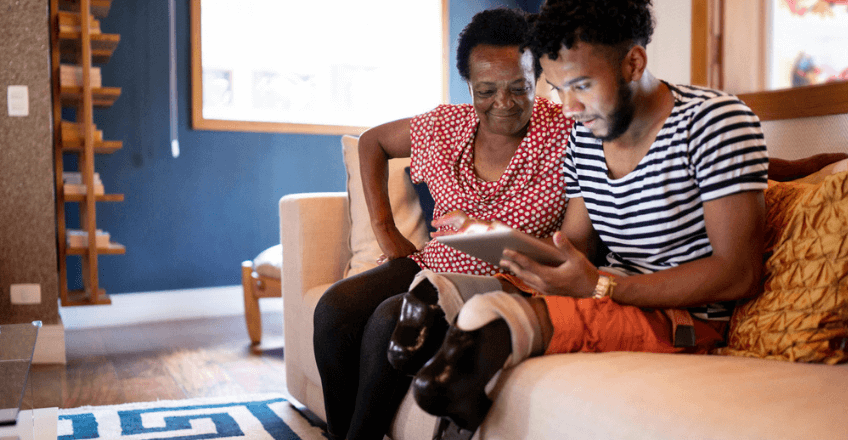 If the last 12 months have taught us anything, it's the undeniable value of a conversation. The primary gift is the tone of voice, and what better way to celebrate Mother's day than a Sunday phone date with your Mum to show your true love and appreciation. Of course, a text, email, or even a video message will go a long way, but there is something so simple yet truly effective and memorable about staying connected when we can't physically be with our loved ones.
During International Women's Month and the run-up to Mother's day, we wanted to celebrate a leader within The Phone Co-op who excels in communications and truly values the importance of connectivity within the Co-op. We caught up with Jacci Marcus, Head of Digital Customer Experience to tell us more.
Tell us about your role at The Phone Co-op?
I joined the organisation over five years ago when we were still a small independent telco co-op. We are now part of Midcounties Co-op, the largest independent co-op in the UK. I've been very fortunate, I have had an interesting and varied career, from Virgin Radio to the music industry, advertising agencies data and digital, to finding co-op's, my purpose and new ways of doing things putting people first, in our connected and precious world.
From your experience, how does The Phone Co-op provide a suitable foundation for families and working Mums to thrive in?
For anyone who hasn't read it, The Squiggly Career by Helen Tupper and Sarah Ellis, there's some great stuff that resonates for me, especially around bringing your whole self to work. And the Phone Co-op provides that workplace where we can be ourselves; we are a values-based organisation, where it's not just what you do but how you do it and why which matters most. I am a mum, now a grand-mother, a feminist and a citizen of the world concerned with what we are doing to our planet. I get to turn up to my job with purpose, every day.
As a community-focused workplace, we encourage our colleagues to tell their friends and family what a great business we are to work for. To lead by example, I encouraged my son, Marley, to apply for an Account Manager role in our Manchester office, and he's now worked at the Phone Co-op for over two years.
How has the power of technology strengthened the level of connectivity within your family?
We are a technology family! My husband is a musician and studio producer who has streamed live performances since lockdown. My son is a gamer whose online connection with his friendship group meant he's survived lockdown in a 2 bedroom flat in Manchester remote from his friends and family, my daughter and I communicate through all social channels sharing photos every day. The wider family remotely supports both grandmothers through easy online communication from facetime sessions to food orders, gifts, and quiz nights. The one thing we don't do much, is use our landline. It's all online all the time. Even our puppy training was via zoom!
How has your opinion of the impact of a simple phone call changed over the last 12 months?
A simple phone call for me today is a call on facetime to check how my mum looked after her Covid vaccine, or if my grandson was sleeping and breathing properly, or to help my son read his electric meter correctly. The simple phone call has become a video support call to help my nearest and dearest, stay in touch easily the moment it's needed. Reliable broadband underpins all of this for us.
Why is The Phone Co-op a perfect brand for families to choose as a service provider?
The Phone Co-op is all about community. Families, friends and support groups. All my family mentioned here are with the Phone Co-op for broadband, SIM only and some Mobile packages too. They know they can get rewards for referrals to wider friends and family, and they get a reliable and cost-effective service with fair pricing and no price hikes. Co-op is one of the most trusted brands in the UK post-Pandemic and the most trusted brand in my family.
As Jacci mentioned, The Phone Co-op provides a strong foundation for families to work together and thrive within. This Mother's day Jacci won't physically be with her son but is connected with him every day of the week, as they both work within the same company. We caught up with her son Marley, to learn more about his role there.
Tell us about your role at The Phone Co-op
I am a Specialist Services Account Manager, which means I look after our customers for a certain range of products. These include but are not limited to Conferencing through our Conferencing Service, helping our Business Customers with account queries, and assisting the Sales team with Service Support.
What is it like working at the same company as your mum?
It doesn't feel like I even work with my mum most of the time! We do get along well, which certainly helps, but I think the reason we do and have a good working relationship is that we leave work for work time, keep it professional at work, and still enjoy our time with family outside of those hours.
What are the benefits of employing people who are related?
I think it can certainly be a good idea, I had to work hard to prove to my mum that I would do well in the same business like her, and I appreciated the opportunity to work for a co-op. I think most people were surprised I was so normal, and colleagues saw a different side to my mum – who's very professional and perhaps a little distant from some of the team. It can be really beneficial knowing someone so well and feeling comfortable to ask questions too.
How has technology improved your connection with your mum?
Communication technology is vital to the way I live. I moved away from my home town around a year and a half ago now. I left two dogs at home which I miss a lot, and also my sister has her own family now too so without communication technology I don't think I would be able to live so happy where I do; thankfully I get to facetime all of my family, get dog updates daily also, and see all of the photos of my baby nephew, and I don't feel like I am missing out which is great.
Inspired to call Mum? Make sure you have the best tariff that works for you and your family this Spring. Stay connected and remain in touch this Mother's day.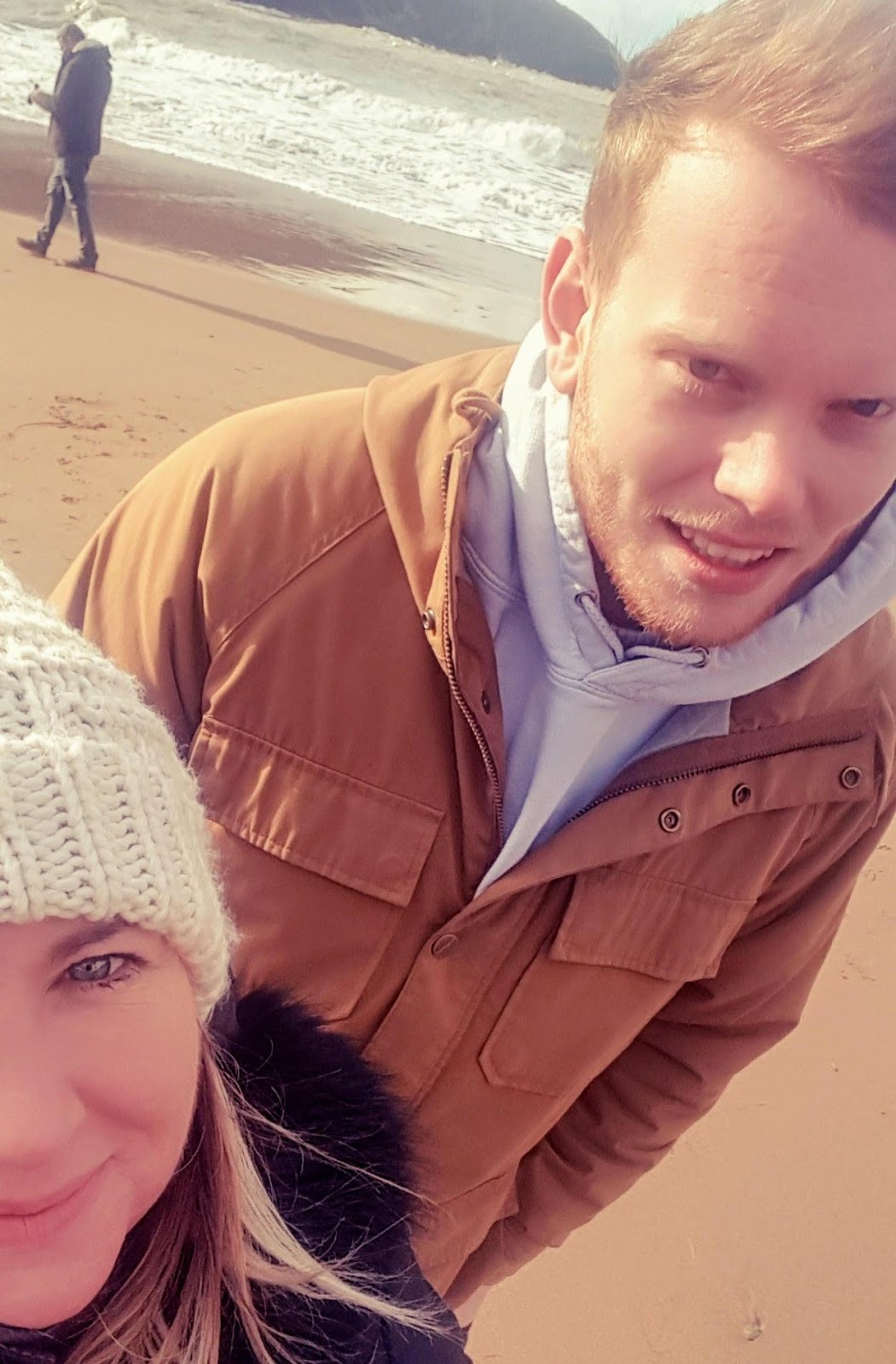 Picture of Jacci Marcus and Marley Clark