My 'Phone Co-op' Co-operative Party Fairphone 2
Published date: November 2016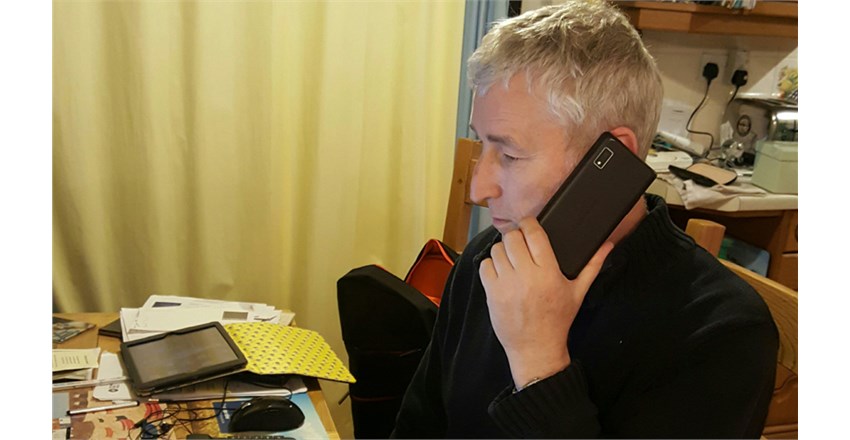 By John Boyle
When the Phone Co-op started to promote the Fairphone, I wanted one.
I have two phones, one for personal use and one for work. I received the advice from the Phone Co-op that I should wait till my phone was due for replacement and then get a Fairphone, to avoid unnecessary waste.
My Co-operative Party works phone was five years old. I explained about the Fairphone at work and it was agreed that I and three other colleagues who also needed new phones should have a Fairphone.
The Fairphone is not cheap but the point is they are worth it, ethics do cost, but peace of mind is priceless.
I love the fact the phone is made using conflict-free minerals, by a Social Enterprise (must try and get them to become a co-op) with total transparency in the supply chain. It is modular so you can repair, and upgrade it yourself prolonging the handset life, that makes it Eco-friendly, there is less electronic waste.
I'm happy with my Fairphone cos it's really easy to use and a robust piece of equipment, with a large screen, but surprisingly thin, safely slipping into my suit pocket. I am quite un-techie, but after a quick play I can use the functions easily. I can, with the help of colleagues, download all the apps I need. And the battery is really long-lasting (only switch to GPS when you absolutely need it).
I also find I am aware of having a Fairphone and, well, feel responsible and proud about it.
John Boyle is the Membership and Party Support Officer for the Co-operative Party.