Meet Jules, our Service team leader
Published date: December 2017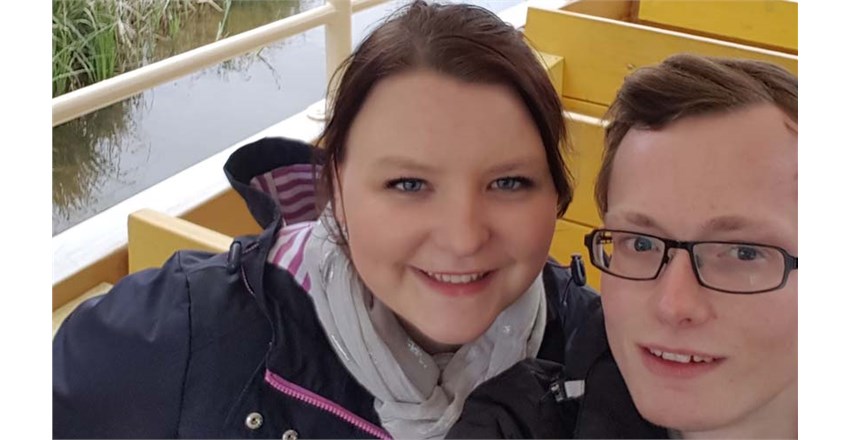 By Pat Moral
Jules joined The Phone Co-op in April 2014. She has just been promoted to Service Team Leader at our Manchester office.
Tell us a bit about your life before joining The Phone Co-op
I grew up in Penzance, Cornwall, moving to Manchester in 2012. My first job in Manchester was with another telecoms provider. I started off within the customer service team, eventually moving into the products support team dealing with second line telecom, broadband and mobile faults. I quickly became second line support within the team, focusing more on the broadband fault side.
Tell us about your journey within The Phone coop
I had been working within broadband technical support for two years when I became Tech Support Supervisor. Shortly after that I was the Interim Tech Support Team Leader. During this time the Manchester office expanded dramatically. We introduced a customer service team into the office which nearly doubled our numbers. It was then when I became one of the team leaders for Customer services and Technical support.
What's the best thing about your role? And the worse?
The best thing about my role is my team. Some of my colleagues are still very new but they are all doing a brilliant job. They have made introducing a customer services team into the Manchester office a breeze, thanks also to the support from Mat, our new Service Support manager.
This is going to sound cliché but it's like a family here in the Manchester office, everyone has their place and they all take part in my 'fantastic' games and activities which entertains me to no end.
My biggest frustration at the moment is the training challenges we face to get up to speed all the new advisors, the training process needs more work. I am aware is being looked into and we're developing a new module scheme to get this started. For now, this is a frustration as I want the Manchester office to be a real hub of knowledge and this starts with getting the new starters up to speed and nurture them over their first few months. While I understand is a challenge, it's all because I want my colleagues to flourish and provide a 1st class service to our members and customers!
How much did you know about co-ops before you joined The Phone Co-op?
I didn't really know much about The Phone Co-op, I had heard that it is 100% owned by the members and it was an ethical business but I didn't really understand what that meant. I didn't really fully understand until I visited the Rochdale Pioneers Museum with some other employees. This is where I gained a full understanding of the birthplace of the modern co-operative movement and what it meant to be a part of something so inspiring.