Could working remotely work for your business long term?
Published date: June 2020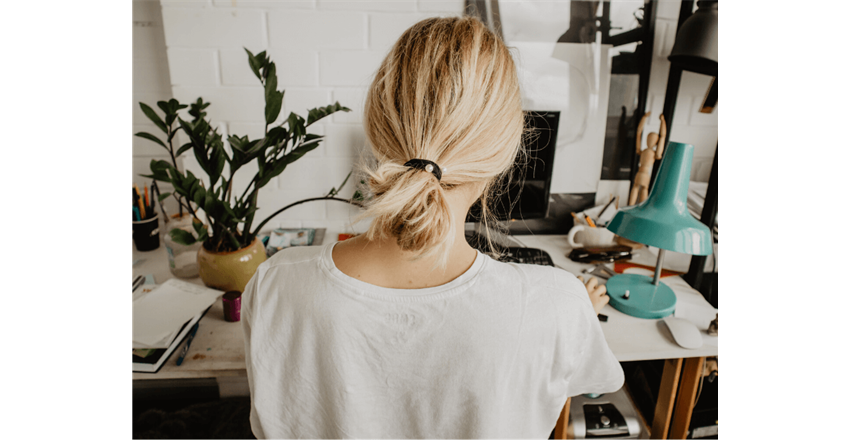 If there's one thing lockdown has taught us, it's that you don't need to be in the office to be productive.
OK, we may not have managed to write a five-act play in lockdown, like Shakespeare allegedly did with King Lear when he was quarantined because of the plague. And it's doubtful Isaac Newton would have discovered gravity, as he reportedly managed during the same pandemic, if he'd had to teach Key Stage 2 maths to his kids on the side.
But this 21st century virus has managed to accelerate what was already a growing trend of remote working, powered by the internet and cloud-based applications.
Businesses big and small have surprised themselves by being able to handle complex projects almost completely remotely – like year-end accounting, for example – and are left wondering if they really need those three floors of city centre executive office space.
A company in California has apparently managed to show that worker productivity has increased by up to 47% during lockdown homeworking. Whether that's sustainable is debatable, but it's likely that removing the hours lost to commuting, impromptu meetings and chatting round the watercooler can only increase time available for productive working.
Even though lockdown is lifting, and more businesses are returning to the office, it's likely that remote working is going to have to be a reality for many employees for months to come.
How to make remote working work for you
The good news is that remote working can be a long-term solution, not just for one-man-bands or mumpreneurs, but for businesses of any size. It's especially appropriate for sole traders, small third-sector companies, charities and social enterprises.
Running expensive offices can be a real drain on the resources for these organisations, especially when there as so many competing demands on scarce finances. What really matters is keeping your people going and making sure they can keep in touch with each other, your clients or customers and suppliers.
What is cloud communications?
Cloud communications is essentially doing everything over the internet – from simple telephone calls to selling your products and services.
Instead of having fixed telephone lines that literally tie you to one location, cloud telephony allows you to work from anywhere using the same contact number on an internet-enabled phone or mobile (VoIP). A caller will have no idea whether you're at your desk in a business park or on a beach in Bali. Providing you have a decent internet connection, the call will work exactly the same as they're used to.
Your people can work in the same way on their mobile phone or tablet as they can at their desk. They can choose what works best for them and for you – which might involve spending more time working at home and fewer days in the office.
But what about access to those important files?
No problem. Your digital files live in the cloud, too, not on a server based at your office. You can access and work on the latest version of any file you need, without having to download and store it locally.
The paperless office we were all promised at the beginning of the age of computers could finally become a reality.
A smarter, kinder way of working
Everyone benefits from cloud communications:
Your staff, because they have more flexibility to work the way that best suits them, their family and the job they do.

Your customers and clients, because they'll be able to interact more with your business online when it suits them, save time previously spent in face-to-face meetings, and work productively with you even if they're on another continent
Your business, because you need less office space, equipment and facilities, and call costs are cheaper, too – calls between staff are completely free, wherever in the world they are.
'Cloud communications' may sound fluffy and insubstantial, but in reality it's a robust, future-proofed solution to your telecoms needs, able to grow as your organisation grows and react quickly to times of unexpected changes and business risk – like the one we're living through now.
The Phone Co-op has a long track record of working with charities and social enterprises to provide productive cloud-based solutions.