Connecting people by phone to break the spell of loneliness
Published date: October 2016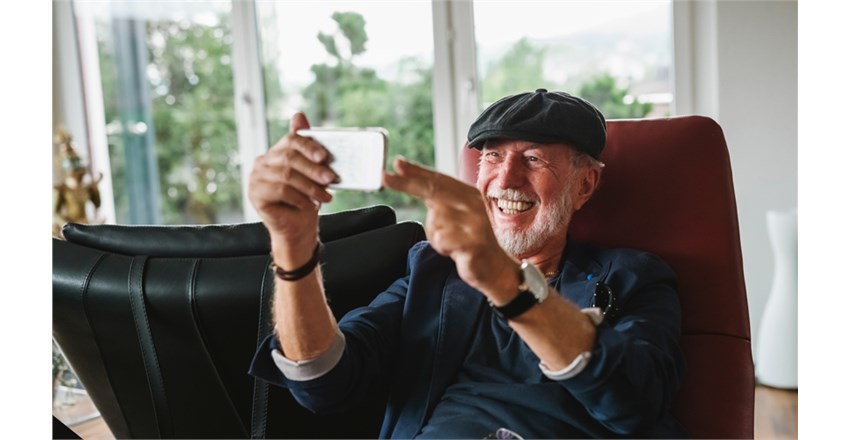 By Dip Patel
We all know someone who is lonely although we probably don't think about them very often. The distant relative who we never see. The older person who lives across the road. The teenager who is always on their own. The girl or boy at school who never mixes with other children.
To highlight their plight the writer and campaigner George Monbiot has joined forces with the leading folk singer and musician Ewan McLennan to launch a new tour and album called
'Breaking the Spell of Loneliness'
which is out this week. It followed George writing a
column two years ago on the subject
in which he argued that what distinguishes our age from those preceding it is an epidemic of loneliness, a deadly condition, which kills as many people as smoking or obesity. To his
surprise
the article went viraI and it even inspired a recent BBC1 documentary called The Age of Loneliness.
It has been estimated that in Britain five million people have no close friends and no one they can rely on in a crisis.
A poll for the BBC estimated that almost half of all adults have experienced loneliness.
And it's a condition which does not just affect people living in isolated rural areas. The same BBC poll found that London was the loneliest place to live in Britain resulting in it being described as the loneliness capital of the world.
In a unique collaboration George and Ewan have joined forces with the telecoms charity Community Network which specialises in tackling loneliness by helping people get together in groups using the telephone. They will be hooking up people from across Britain so that they can join in the tour allowing them to share their experiences, speak to like-minded people and debate ways that people can co-operate together to overcome this social malaise.
Interviewing George before tour he told me "When I wrote the article I had no idea that two years later I would be going on the road with just Ewan and a guitar for company to highlight the issue of loneliness. It's a huge challenge as I'm very aware that a tour and an album can only ever reach a small number of people. That's why I'm so delighted to be working with the Community Network to enable people from across Britain to join in the debate." ??
The calls will be connected via a conference platform run on behalf of Community Network by
The Phone Co-op
, a consumer co-operative who provides unified communications and also champions the
Fairphone
, the only ethical smartphone. The Community Network
award winning
teleconferencing service is already provided to many of the UK's most prominent charities including RNIB, Independent Age, the Open University and the Stroke Association.
The calls will be managed by a team of dedicated co-operators who have trained as 'loneliness facilitators' to ensure everyone has the opportunity to get involved in the conversation and benefit from the tour. "Tackling loneliness using telecoms is at the heart of what the Community Network does" Robert told me "So it's a pleasure to support this tour and album. Our volunteers make it easy for people to get involved and we are looking forward to helping raise the issue of loneliness further up the political agenda. By embracing technology we can begin to co-operatively tackle the issues underlying it such as poverty, the breakdown of family ties, insecurity and alienation".
Dip Patel is the business marketing manager for The Phone Co-op
Breaking the Spell of Loneliness is released on 14 October by Fellside Records.
Tour dates: monbiot.com/music/