A community led project in the heart of Govanhill
Published date: January 2018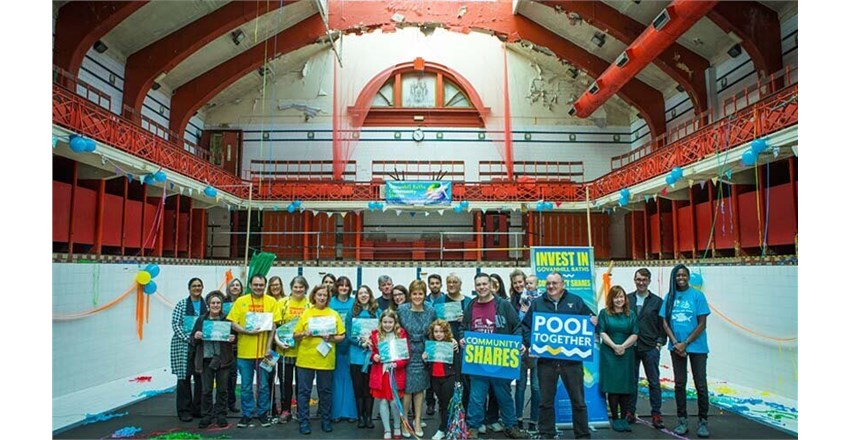 By Pat Moral
Govanhill is home to Scotland's most diverse community but it is also one of the most deprived areas. Govanhill Baths Community Trust's (GBCT) goal is to redevelop and re-open Glasglow's iconic Govanhill Baths as a new Health and Wellbeing Centre to serve its diverse local community.
On 30th Nov 2017 they successfully raised £267,500 of £200,000 target with 560 investors in 70 days, including The Phone Co-op who joined in with a £5,000 share investment to support GBCT.
Peter Murley, CEO of The Phone Co-op added: 'The Phone Co-op is very excited to support the Govanhill Baths Community Shares campaign with investment from our Co-operative & Social Development Fund. We are proud to be part of this community led project that will transform the local area and benefit immensely its community'.
GBCT runs a wide range of community-based wellbeing and social enterprise projects that provide training, educational and art projects free of charge to the local community; a great example is Rags to Riches – an award winning Upcycling project.
Govanhill Baths Community Benefit Society Chair, Frances Diver, said: "We were delighted to receive The Phone Co-op's generous support for our Community Shares campaign. As one of our highest investors, The Phone Co-op is playing a vital part in the regeneration of not just a building but an essential resource that will benefit the local community for generations to come. Our Community Shares campaign was launched in our centenary year and now with The Phone Co-op's help we can look forward to the next hundred years of Govanhill Baths' story."
Further information about Govanhill Baths and its exciting projects can be found at their website.